Eclectic Kitchen Design Inspiration
Tags
Eclectic kitchen design melds contrasting colors, textures, and styles to create a space that is uniquely you. Explore the aesthetic with Wood-Mode.
On Trend: Textured Eclectic
Home design is more than an assembly of furnishings and décor. A well-designed home is a collection of experiences and memories that emit a representation of your true self. Whether your collections are mementos from special travels, cherished heirlooms, or found objects, each item holds a unique story that begs to be told. Melding contrasting styles, textures, and colors is often an ambitious undertaking. But intentional design practices and a keen eye for editing bring harmony to the aesthetic. The result is a design curated by the authenticity that enhances the space without disrupting function. This is especially important in the kitchen where performance is essential.
To bring an eclectic ambiance to your kitchen design, use these foundations to guide you.  
Set the Tone with Color
Before introducing accent items, start with a clean color palette on perimeter cabinets to unify the room. Specify cabinet finishes with minimal undertones and matte or semi-gloss finishes. Pale Spring is an inspiring shade that appears nearly gray in brighter light, then takes on a greener tone as the room dims. This inherent nuance creates an interesting yet subdued backdrop that compliments a variety of colors and patterns. Finish the foundation with a simplified cabinet profile to create a streamlined appearance that can be adorned with intricate hardware in unexpected finishes.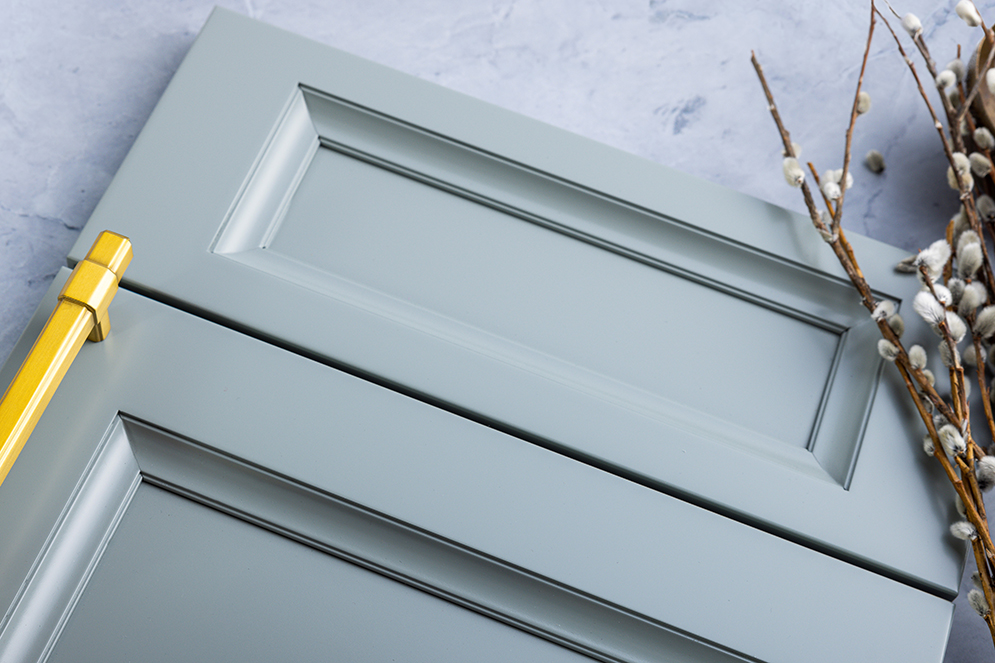 Display Meaningful Collections
Organize collections around a focal point such as color, shared material, or era. For example, a collection of vintage glassware in various sizes and colors can be grouped on open shelving to create a beautiful display. Or artwork from differing time periods can span a single wall to create a salon-style exhibition. Collections need not be organized around traditional décor items. A swizzle stick from your favorite restaurant, a framed playbill, or a bowl of seashells can all make their way into the design if they bring you joyful memories. 
Experiment with Texture and Contrast
Layering color, patterns, and textures enliven kitchen design with a sense of intrigue. Contrasting design styles and unexpected elements guide the eye around the room as new details are revealed with every glimpse. 
Flooring, tile, wallcoverings, and lighting fixtures are all prime areas to experiment with composition and contrast. High-performance wallcoverings provide an opportunity to add texture and pattern that can withstand the kitchen environment. Island cabinets in a bold finish such as Hale Blue add contrast while complimenting the Pale Spring perimeter cabinets. Transform a traditional backsplash into an artful mosaic. Or incorporate salvaged doors, corbels, or mantels to add a touch of history and distinction.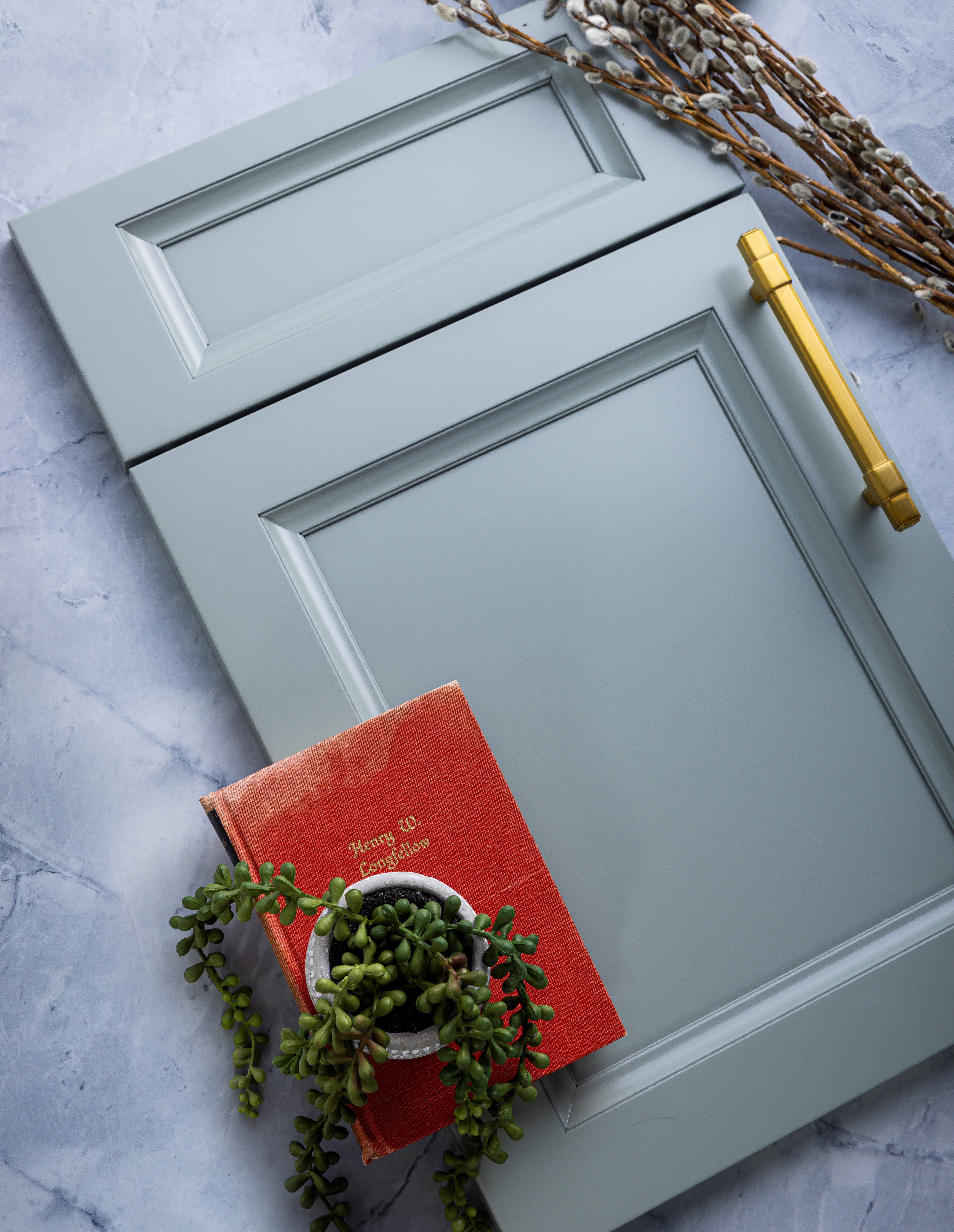 Kitchen Design Inspired by You
The eclectic kitchen is a bespoke statement of style and story. But it can be a difficult aesthetic to achieve without thoughtful intent and focused curation. Our team of design professionals can help you craft a kitchen designed around your unique perspective. Schedule a consultation with a Wood-Mode designer in your area or browse more design inspiration