Incorporating a Morning Kitchen within Your Bedroom Design
Tags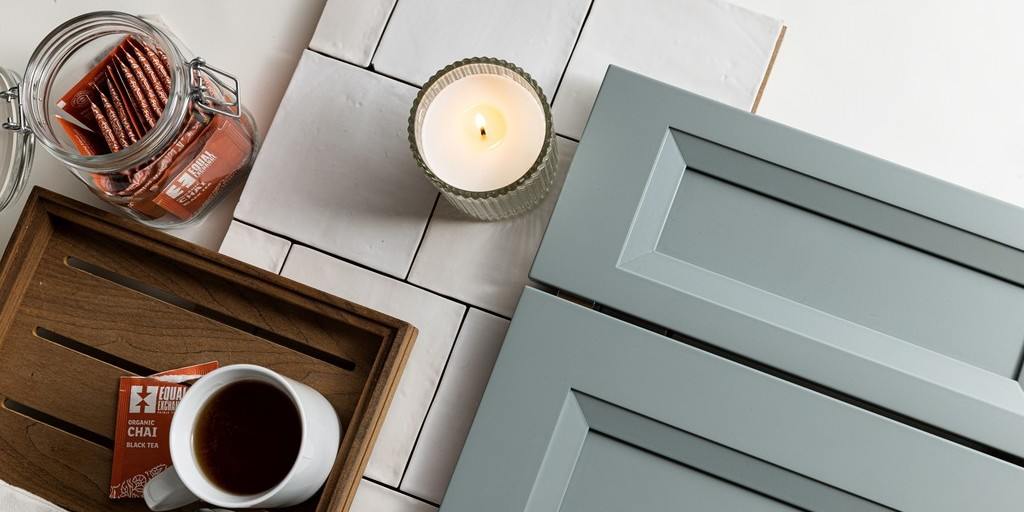 Incorporating a morning kitchen into the bedroom design can enhance relaxation and simplify daily routines. Learn more from Wood-Mode Custom Cabinetry.
Our homes are our respite, a retreat that provides refuge from the demands of daily life. Designing around this concept of calm is often reflected in the bath, but this sense of serenity is just as important in the bedroom – the space where we begin and end our days. Relaxing bedroom design envelopes us in comfort and brings an element of mindfulness and intention to our daily routines.
Relaxing bedroom design often blends simplified décor, meaningful materials with attention to sustainability and nature, and adaptable technology designed to enhance lighting and sound. For some, this vision may include a quiet corner for reflective journaling while sipping herbal tea, a sanctuary of outdoor space where morning coffee is enjoyed by sunrise, or a calm space to connect with your partner over a glass of wine.
However you envision your bedroom retreat, the addition of a morning kitchen can elevate your experience by offering lifestyle-focused conveniences that allow you to linger in the bedroom longer.
A morning kitchen is a kitchenette designed specifically to enhance the bedroom. It can be built into the primary suite, positioned on a landing just outside the room, or incorporated into a dressing room for a boutique experience. When planning a morning kitchen as part of the bedroom design, use these key elements to guide you:
Functionality
Envision how you will use the space – will you enjoy a quiet coffee in the bedroom before entering the main living space? Will the area serve as an ensuite wetbar? Will you need a refrigerator to house refreshments or will a simple refrigerated drawer suffice? These considerations will help to inform size, plumbing and electrical requirements, and which appliances to integrate within the cabinetry.
Design Style
The morning kitchen can be incorporated as a seamless extension of the bedroom design or created as a focal feature. Custom cabinetry with thoughtful storage solutions is essential to creating a relaxing environment free of clutter. Refrigerator door and drawer panels unify the design to hide appliances. Soothing colors such as pale greens, soft neutrals, and muted woodtones accentuate a calming ambience. Mix in creative textures such as reeded cabinet doors or lavish hardware to add interest.
Amenities
Incorporating a prep sink and counter space enhances practicality but adding amenities designed for purpose and lifestyle are key to simplifying daily routines. A built-in coffee machine streamlines the overall aesthetic and minimizes clutter. Keep the space tidy and avoid handwashing with a small-scale dishwasher. A filtered water and ice station is a convenient addition that will save you trips to other parts of the house. Enhance ease of use with dedicated drinkware and kitchen tools to create a contained space.
Elevating everyday design allows us to incorporate moments of relaxation and self-care throughout our daily routines. These rituals are essential to creating a life rooted in wellness and calm. Whether you are designing a new home from the ground up, or you're ready to reimagine the flow and functionality of your existing bedroom design, our team of design professionals are here to guide you through the process and bring your vision to fruition. Schedule a consultation with a Wood-Mode designer in your area.