Wellness-Centered Bathroom Design
Tags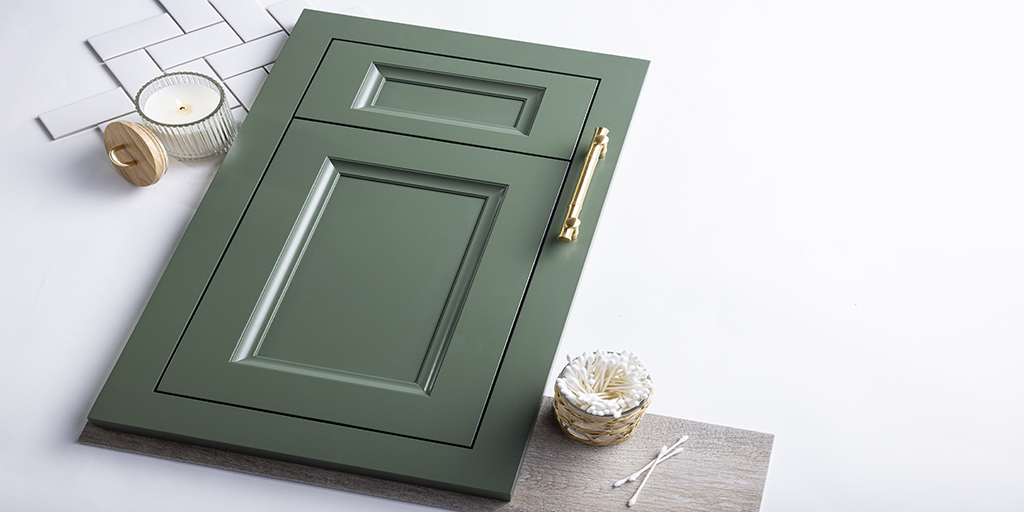 Wellness-centered bathroom design incorporates color, light, and texture to soothe the senses. Learn more from Wood-Mode Custom Cabinetry.
On Trend: Green Bath Oasis
Designing a home that promotes self-care often begins with the bath. Design focused on wellness for this
area of the home holds an ambiance that rejuvenates and revives the mind, body, and soul. Creating this
in-home oasis provides space to practice a purposeful morning routine, and room to restore a sense of
calm at the end of the day.
Transforming the bath into a wellness-centered retreat begins with an intentional design that incorporates not only functionality and indulgences, but also places special attention on how each design element impacts health, mood, and emotion. Lighting, color, sound, and the feel of materials all evoke a response based on physical and mental stimulation. A soothing ambiance must take all elements into consideration, and color is often a point of focus.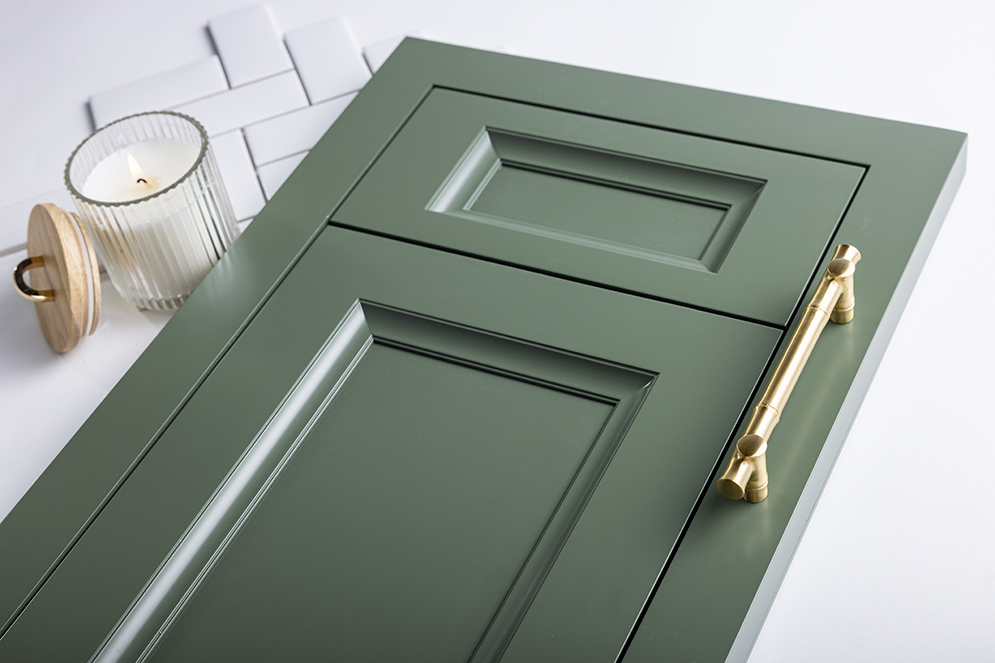 From earthy shades of pine to soft eucalyptus, they have the power to soothe and promote a state of comfort and calm. Psychologists and color theorists cite a connection to nature as the cause behind the effect and incorporating the leafy hue into your bathroom design can help establish that spa-like sense of relaxation.  
Vanities and linen cabinets are ideal mediums to play with color. A green finish on custom cabinetry is complimented by neutral tones on the walls, countertops, and tiles. Natural elements such as marble, bamboo, and teak further enhance the calming connection to nature. Gold or bronze hardware and faucets add warmth to the design without disrupting the calming aesthetic.
Less is more when it comes to the bathroom retreat. Clutter, even that consisting of daily necessities, is a well-known trigger of stress and anxiety – two foes unwelcome in your at-home oasis. Custom cabinetry provides a solution to taming clutter using thoughtful storage solutions. Adjustable drawer dividers, pull-out cabinets, and elements designed to make intelligent use of plumbing and tight spaces ensure everything remains on-hand but tucked out of sight.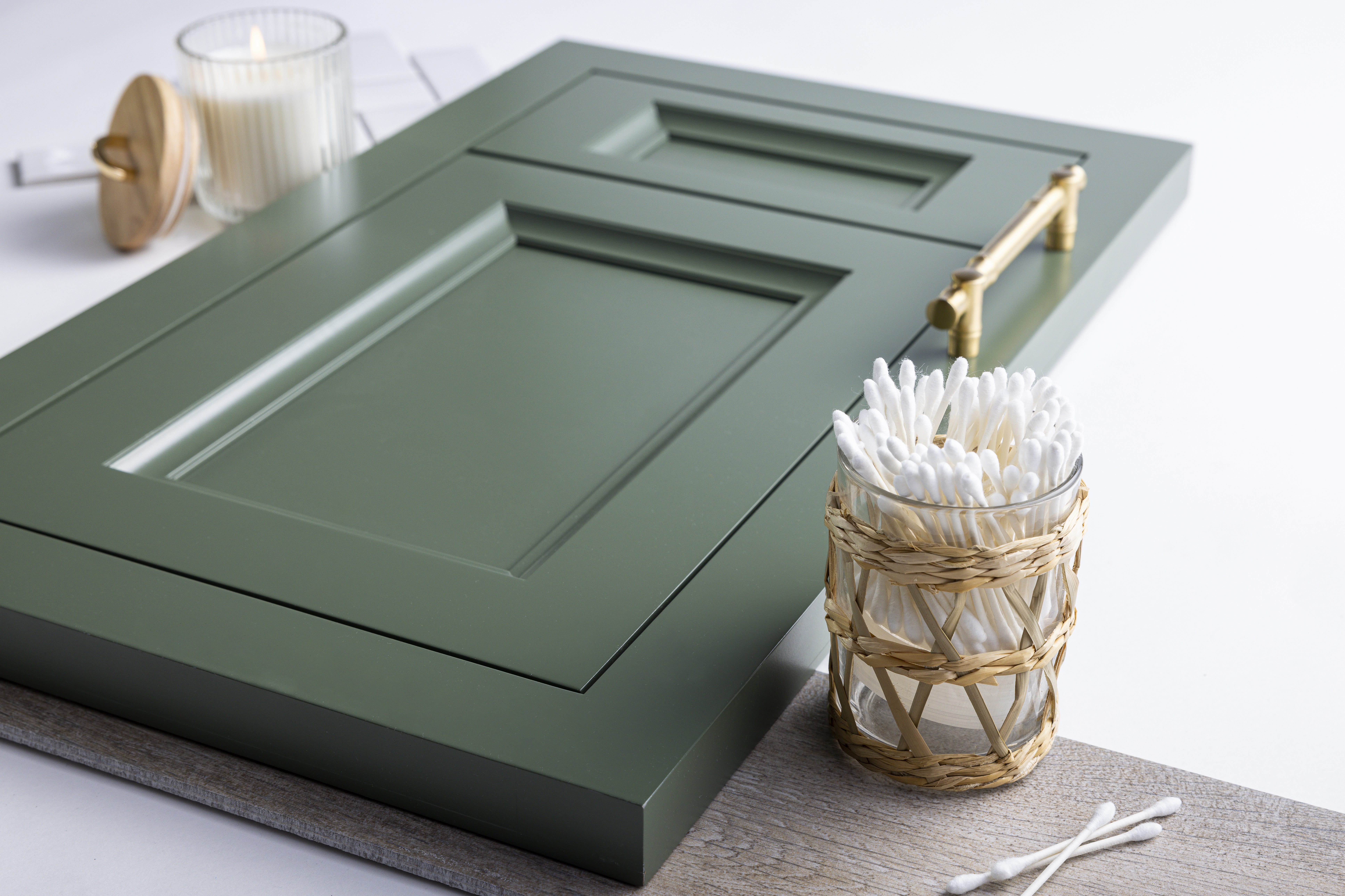 Comfort and therapeutic elements can further enhance relaxation and support health practices. Consider reserving space for rest or meditation. A deep soaking tub, a rain showerhead, and a steam shower system can make everyday rituals a process of restoration. Therapeutic amenities such as sound therapy, smart lighting, or aromatherapy can be integrated to elevate the spa-like environment.
Reserving time for self-care can restore balance to the body and mind. Creating a space in your home to honor that practice makes self-care less of a luxury and more a part of everyday life. A wellness-focused bathroom design can create an in-home retreat that delights the senses and rejuvenates the spirit. When you're ready to reimagine your bathroom design, our team of design professionals is here to guide you through the process and bring your vision to fruition. Schedule a consultation with a Wood-Mode designer in your area.